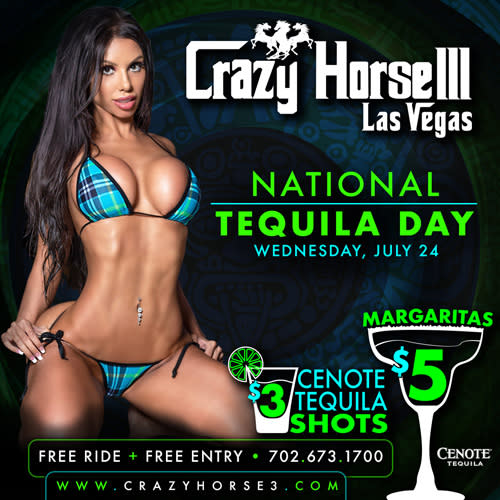 Wednesday, July 24 is National Tequila Day. Celebrate at CH3 with $5 Margaritas and $3 Cenote Tequila Shots. For free ride and free entry, call 702.673.1700 or book a package online now and save!
National Tequila Day
Celebration
$ 49.00
Premium Transportation to CH3
VIP Front of Line Entry ($40 Value)
No Admission Charge ($40 Value)
Main Room Seating
$60 Beverage Voucher
NOTE: This package is not available for use on Sunday, Feb 2. Please reserve one of our Super Sunday packages or call 702.673.1700
Promotions cannot be combined with any other offers. Management reserves all rights.


I agree that I am 21 years or older.