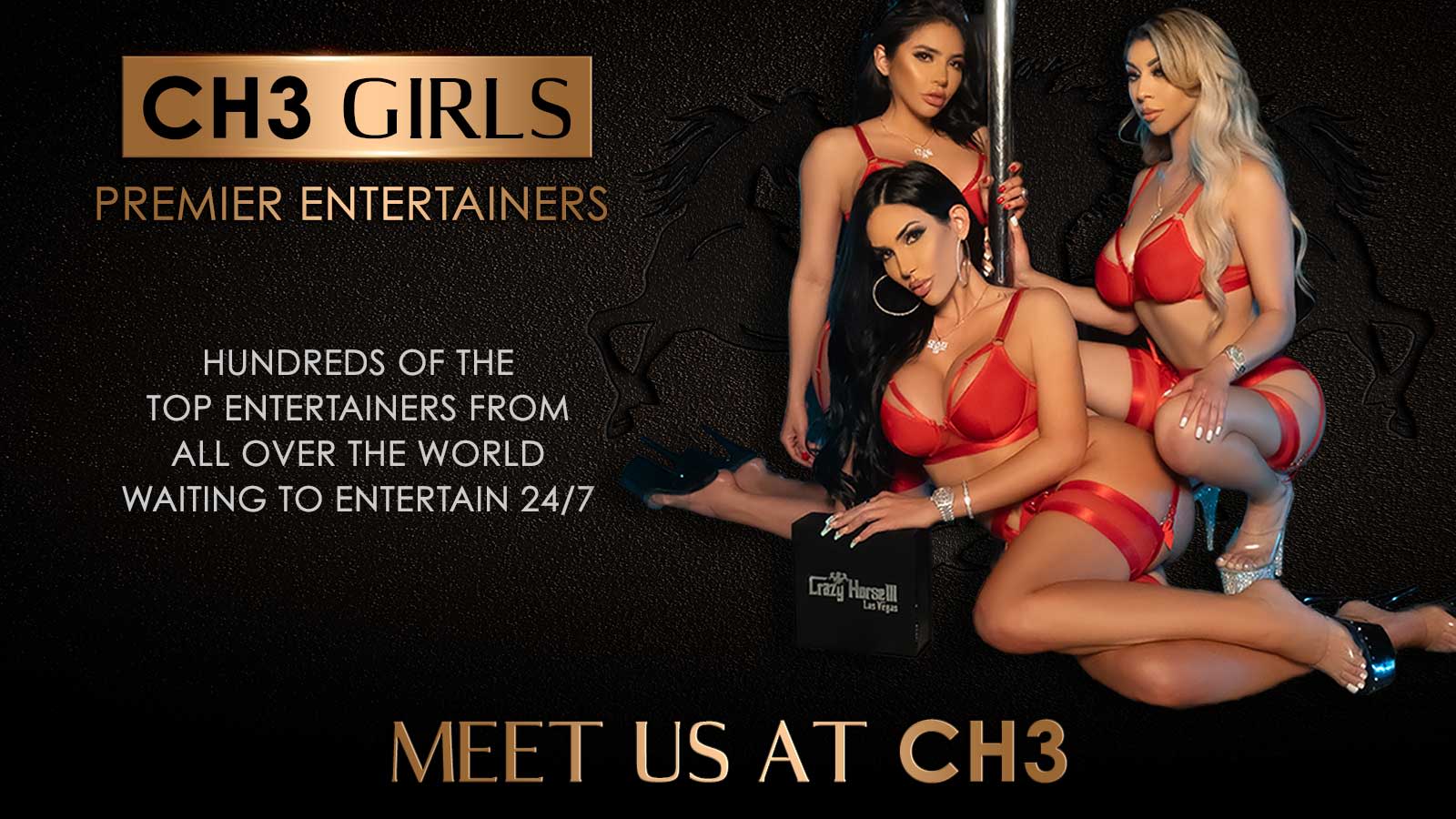 Think You Have What It Takes To Be A CH3Girl?
Come audition to to become a part of our growing roster of beautiful entertainers!
Entertainer auditions are held 24/7. Applicants must be 21+ and bring with them:
Current valid Non-Gaming Sheriff's Card
Dancer work attire
A lock to secure your belongings in our fitting room locker during audition
If you do not have a current valid Non-Gaming Sheriff's Card, you can stop by the Crazy Horse III between 10 am and 6 pm daily to speak to the manager on duty about how to obtain a referral.
Please bring the following with you to obtain the referral as well as the LVMPD office to obtain a sheriff work permit card
One form of current government-issued identification: state driver's license or state ID, US passport, military ID, naturalization certificate, certificated birth certificate or INS authorization to work. One of two ID's must include a photo. ***Original or certified copy of birth certificate is required for all applicants 25 and under.
Once you have a referral, please visit the Las Vegas Metropolitan Police Department ($45.00) located at 400 S. Martin L. King Blvd, Las Vegas NV 89106. Please note all sheriff's card applications must be completed in black ink ONLY once you have received one. LVMPD will run a background check (a background with a felony is subject to denial), verify your IDs, fingerprint you and print out your work card which is valid for five years.
Once contracted, you will be assigned a performance window for check-in time options.
Entertainers must also obtain a Clark County business license ($200) to remain active. Business Licenses can be obtained online by going online to nvsilverflume.gov and following the appropriate instructions.