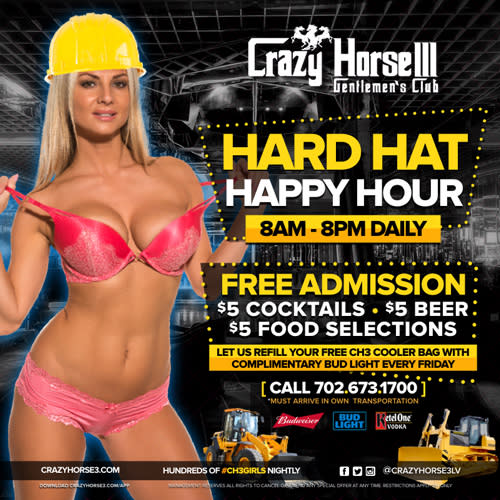 It's Hard Hat Happy Hour at CH3 from 8am to 8pm daily with a menu featuring $5 Patrón Tequila and Ketel One Vodka cocktails, $5 Bud Lights and $5 food selections, including two beef or chicken sliders; chicken and cheese quesadillas; two breakfast tacos; a chicken Caesar wrap; Philly cheesesteak; Italian sub and more. Crazy Horse 3 will reward hard-working crew members with two complimentary Bud Lights every Friday. Call Crazy Horse III now at 702-673-1700.
Promotions cannot be combined with any other offers. Management reserves all rights.


I agree that I am 21 years or older.