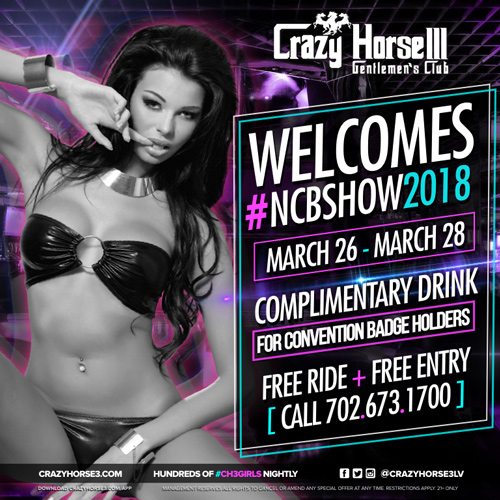 CH3 welcomes the 2018 Nightclub & Bar Convention & Trade Show. Come party with us after the show on March 26 to March 28. All convention badge holders get complimentary drink plus free club entry with free CH3 ride when you call 702-673-1700 or book your package online and save now. Get ready for 3 days of Crazy After Parties!
#NCBSHOW2018
Attendees
$ 50.00
Premium Transportation to CH3
VIP Front of Line Entry ($40 Value)
No Admission Charge ($40 Value)
Main Room Seating
$60 Beverage Voucher
Excluding special events and sports viewing parties
Promotions cannot be combined with any other offers. Management reserves all rights.


I agree that I am 21 years or older.