9 Cruicial Tips to Finding Your Perfect 19th Hole in Las Vegas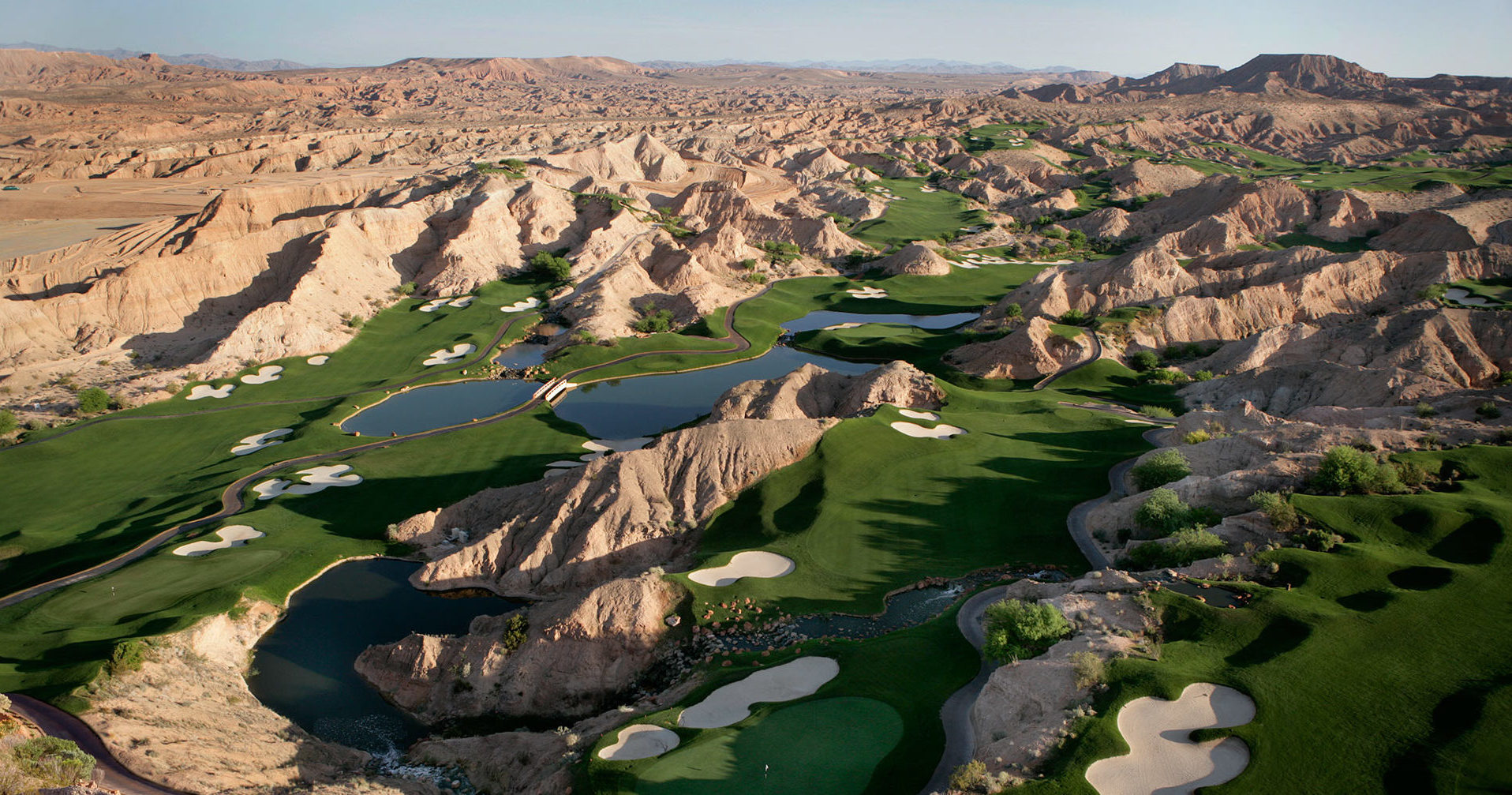 Tags:
Description: Are you searching for the perfect place in Las Vegas to unwind after a round of golf? Sure you could enjoy a few beers in the clubhouse. So typical. Your Las Vegas trip shouldn't be typical! Check out Crazy Horse 3, the perfect 19th hole drinking spot.
Crazy Horse 3: The Best 19th Hole for Golfers in Las Vegas
Whether you've only just started golfing or you're a seasoned player that's constantly working on perfecting your drive, you'd probably agree that one of the best things about the sport—besides crushing an unexpected hole in one during a particularly tense match—is going to your favorite watering spot or 19th hole after the match.
It's clearly obvious why. Not only is the 19th hole session the time when you finally get off the course and relax, it's also the time when you and your golfing buddies can settle bets, rib each other over your spectacularly bad swings and whiffs, or just simply cap off a memorable day at the course with good drinks, good food, and each other's company. Attractive and accommodating female companionship may also be involved, depending on the type of watering spot you've chosen to patronize, and that's always something nice to enjoy after a hard and rigorous round of golf.
But let's say you and your friends are looking for an entirely new golfing experience, one that you haven't had before. Perhaps you've already played your local courses to death, or your 19th hole escapades have begun to feel a bit dull and uninspired. It's just not putting the spring back in your step as it used to be.
In this case, we definitely suggest looking into booking a holiday in sunny Las Vegas, where not only will you find some of the best and most challenging golf courses in the country, but also where you'll discover one of the most exciting establishments that can be your next watering spot—namely the world-famous Crazy Horse 3 gentlemen's club. In this particular party hotspot, you'll not only be able to wine and dine in true Las Vegas style after a rousing game of golf, but you'll also be enjoying the company of some of America's most beautiful and glamorous women.
So, take yourself and your crew to Sin City—the Entertainment Capital of the World—where amazing golf, food, drinks, and girls await! After your stay, we guarantee that golfing will never be the same for you and your friends!
Why Las Vegas Is a Haven for Golfers
You may be thinking, "why Las Vegas?" It's certainly not the first thing that pops into everyone's mind as far as golf is concerned. After all, TV shows, movies, songs, video games, and other products of pop culture have all but firmly cemented the idea that the Sin City's only claim to fame is being the place to go to whenever you wanted to have a walk on the wild side. However, this can't be any farther from the truth. Las Vegas has several outstanding qualities that make it a paradise for golfers.
Perfect Golfing Weather All Year Round
Many believe that Las Vegas can be unbearably hot when you're outdoors since it's in the Mojave Desert and everything. While it's true that the weather can get a bit hot and dry during the summer months, it's nothing to get alarmed about, and it can be easily remedied with adequate shade and hydration.
The weather in itself makes Las Vegas perfect for golfing, as it's all but guaranteed that the chances of your golf session getting rained out is slim to none. In fact, the city enjoys 292 days of sunshine each year, 210 of which are full sunny days while the remaining 82 are partly sunny ones. You won't have to get worried about being snowed out either, because while Nevada does experience winter just like the other states, you'll only feel the refreshing bite of chilly weather. Not a snowflake in sight!
Quality Golf Courses Everywhere
When we say everywhere, we mean everywhere. Las Vegas is home to not just one or two or three golf courses in close proximity to its glitzy center, but 21 of them, with many more in nearby and surrounding areas! Many of these golfing destinations also boast stellar reviews from golf experts and enthusiasts all over the world, so no matter which one you ultimately decide to try your swing on, you're guaranteed to have your golfing needs completely and satisfactorily taken care of.
The top golf courses in Las Vegas include Shadow Creek, Coyote Springs, Cascata, TPC Las Vegas, Rio Secco, and the Wolf Course of the Las Vegas Paiute,
Supremely Classy Hotels
Las Vegas is home to some of the most luxurious hotels in the country, so if you're looking to experience what it's really like to be a Las Vegas high-baller, then you'll definitely be spoiled for choice. Choose from any of the city's world-class accommodations, including the MGM Grand Hotel, the Bellagio, the Palazzo Resort Hotel, the Mandarin Oriental Hotel, and many others—all of which are within easy reach in the city and offering only the best in style and comfort.
But what if you're trying to get by on a budget? Don't you worry because you won't have to pile yourself into a cheap motel anytime soon. Not only are there promos and deals for affordable rooms in big-name hotels—especially in the summer—there are also a lot of high-quality hotel chains in Las Vegas that carry a more budget-friendly price tag. You just need to look around!
Amazing Nightlife
This is a bit of an obvious one. When it comes to the nightlife, Las Vegas is truly the place to beat. After the sun goes down and lights come on, you and your golfing buddies will be treated to the experience of a lifetime, with nearly every square inch of Las Vegas devoted to entertaining you through any means possible.
Want to party as hard as you crushed that drive earlier? Then head on over to the many high-class, top-notch nightclubs in Vegas where the sound is pumping, the lights are flashing, and the booze is flowing. Fancy trying your luck in high-stakes poker, craps, or roulette? Then mosey on to the city's world-famous casinos, and see if Lady Luck is on your side. But if you and your golf squad are looking to sample supermodel-quality female company that you won't find anywhere else, then it's the premier gentlemen's clubs you should be looking into.
A search for the best such places in Vegas should bring you to Crazy Horse 3, one of the most prestigious and best-reviewed gentlemen's clubs in the United States. In this guide, we'll fill you in on why it's perfect to be your designated watering spot in Las Vegas.
Why Crazy Horse 3 is the Best 19th Hole in Las Vegas
Let's be upfront here. Crazy Horse 3 isn't just any gentlemen's club. It's more than that. It is an embodiment of the quintessential Las Vegas experience—condensed, refined, and packaged for you to enjoy all in one place. No matter if you're into the Las Vegas style of frenetic nightlife or you're a bit more conservative when it comes to your watering spot experiences, you'll find something to love about Crazy Horse 3. Here are some of the reasons why this club is the best 19th hole in the city.
Prestigious Atmosphere
When you step through the doors of Crazy Horse 3, you're not walking into just any cheap club—you're stepping into a true gentleman's club. All guests are required to wear only upscale or fashionable attire, so you won't be seen with anyone wearing wife-beaters, flip-flops, baggy pants, ripped jeans, sports jerseys, or anything of the sort.
It's also not the kind of place where you can expect any of your fellow clubgoers to drink until they're throwing up all over the floor or picking fights. The moment our staff sees anyone misbehaving, they'll be promptly escorted out. We pride ourselves on giving our guests a distinguished and refined Las Vegas experience, one where they can relax and enjoy the amenities, the food, and the alcohol in true VIP fashion. So, if you're looking for a watering spot where you and your buddies can enjoy the after-hours in a classy atmosphere, then you'll be at home here.
World-Class Amenities
We've invested a lot in our amenities to ensure that you and your friends have all you need to truly experience the finest of Las Vegas at any time of the day. Catch the latest golf tournaments and huge sporting events in our wide and expansive main room, where a fifty-foot bar and multiple large HD plasma screens will always be ready to get you sauced and entertained. The screens themselves can also be synced to our state-of-the-art sound system if you're looking for an after-golfing experience that's a bit more musical.
If you and your pals are in the mood for some intimate and private company with our stellar ladies, then our VIP room with its own private suites should be right up your alley.
Ride in Style
Let's say you and your buddies are done with golfing for the day, and you want to arrive in Crazy Horse 3 in comfort and style. You're in Las Vegas after all, and rolling up on a high-class watering spot in a cab just doesn't feel right. To truly make an entrance, you need to arrive in VIP transportation. At Crazy Horse 3, we can do this for you since we have a dedicated fleet reserved especially for our guests. Best of all, the service is absolutely free!
All you have to do is call us in advance—preferably 24 hours before your visit—and we'll schedule your pickup time and location. No matter which hotel or casino you're at on the Strip, all the way to downtown Las Vegas, our drivers will come get you. This service also comes with free VIP entry, so no waiting in line once you arrive, either!
No matter how prestigious it may seem or how complete its amenities are if a watering spot doesn't have a delicious menu and well-curated drinks to wash the food down with, then it doesn't deserve to be the 19th hole for classy golfers. Fortunately, Crazy Horse 3 has some of the tastiest and no-nonsense grub you can find in Vegas.
Crazy Horse 3's food options come in perfectly portioned sizes, making it easy for you to eat your fill. Choose from our wide variety of freshly prepared including a gourmet cheeseburger, world-class pizza, fresh salads, and our signature wraps. Want wings? We've got you covered.
We serve many of your other favorites including chicken and steak tacos, sliders, quesadillas, and a wide assortment of sandwiches.
As for the quality of our drinks, we've upped the ante with our all new craft cocktails selection. By choosing us as your after-golf watering spot, you get access to all our top-shelf drinks, from our exotic beers to our premium vodka cocktails. Want to treat your golfing buddies to some Dom Perignon or Stolichnaya? We've got it all.
Fun-Loving, Supermodel Quality Girls
We've got drinks, food, amenities, and atmosphere. What else could any golfing party ever want from their 19th hole? Girls—that's what, and we've got them in spades.
Over 250 of the hottest and most captivating female entertainers in Vegas call Crazy Horse 3 their home, and by choosing us as your watering spot, you get exclusive access to their company. The moment you call upon them for attention, they'll make sure that you feel welcome in our club. You also won't have to worry about not enjoying the night with them, as all of our girls are intelligent and awesome conversationalists. You won't find them yawning or growing bored should you choose to regale them with tales of your golfing exploits!
With all these perks, it's easy to see why our establishment is the perfect place to make your new watering spot in Las Vegas. It just can't be beat, period. However, on the off chance that you're looking to get the Las Vegas experience in other ways or want alternative watering spot choices, then check out our recommendations below.
Other Top Watering Spots in Las Vegas for Golfers
For the View: The Skyfall Lounge
The Skyfall Lounge at the Delano boasts some of the more unique vistas in all of Las Vegas, along with an innovative cocktail menu that's full of references alluding to everyone's favorite British spy and his movies. Enjoy a drink with your golfing buddies while you take in the view—and if you feel like splurging, the bottle service menu available can make that after-game drink even that much more special.
For the Steak: Delmonico Steakhouse Bar
If you're the kind of golfing group that loves a fine celebratory steak after every game, then the Delmonico Steakhouse Bar should be right up your alley. White linen tablecloths, premium atmospheric lighting, and a hand-crafted cocktail menu await you in this establishment, along with high-class cuisine that'll have you asking for more.
For the Jazz Music: The Mandarin Bar
When it comes to upscale watering spots, the Mandarin Bar at the Mandarin Oriental sets a high bar. Not only does it sport an amazing cocktail and food menu, the entire place carries with it a heavy and mystical Asian theme that makes things feel just a bit more exotic and premium. Add the live jazz band into that mix along with a usually light headcount, and your golfing crew is set for an unforgettable after-game session.
Hit Us up When You're in Vegas!
For many golfers, there's nothing quite like a perfect game of golf, but as far as memorable and enjoyable experiences go, a holiday in Las Vegas can come pretty close. So come on down to Crazy Horse 3 with your friends and enjoy Las Vegas as it is meant to be enjoyed. We also offer packages for events and parties of all sorts, from divorce parties and bachelor parties to football draft parties and even business meetings.