Bellagio Hotel & Casino Defines Luxury & Relaxation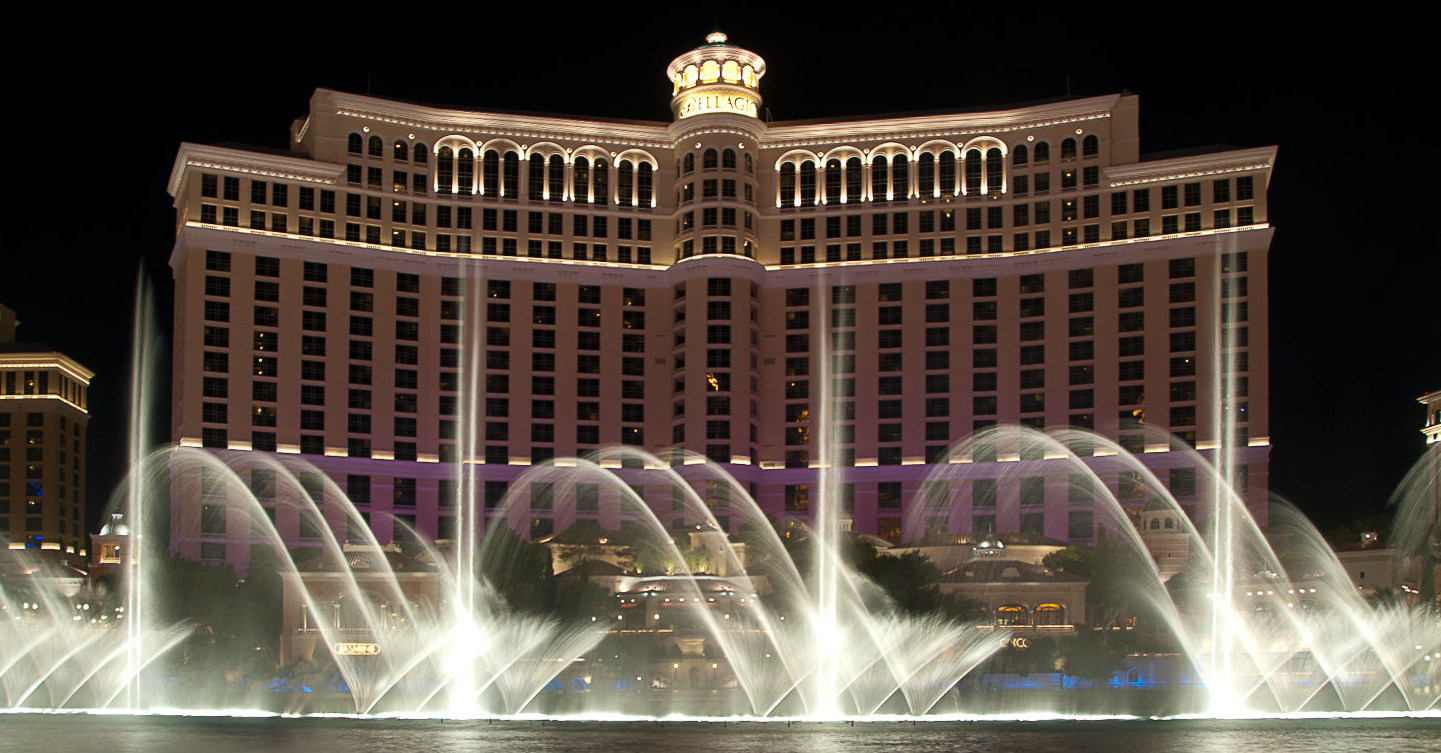 Tags:
Description: Bellagio Hotel & Casino is synonymous with high class amenities and luxurious lifestyle. Take a peek inside one of Las Vegas' most iconic resorts.

Get To Know The Bellagio's 7 Best Features
Inspired by the Lake Como town of Bellagio in Italy, Bellagio opened its doors in October of 1998. Originally conceived by hospitality mogul Steve Wynn, Bellagio is now owned and operated by MGM Resorts International. The luxurious 4,000 room resort sits in the epicenter of the Las Vegas Strip and is widely considered one of the top hotels in the world. We've outlined some of Bellagio's best features that make it revered worldwide. PLUS we've added a bonus section for an interesting read.
Of Course, The Fountains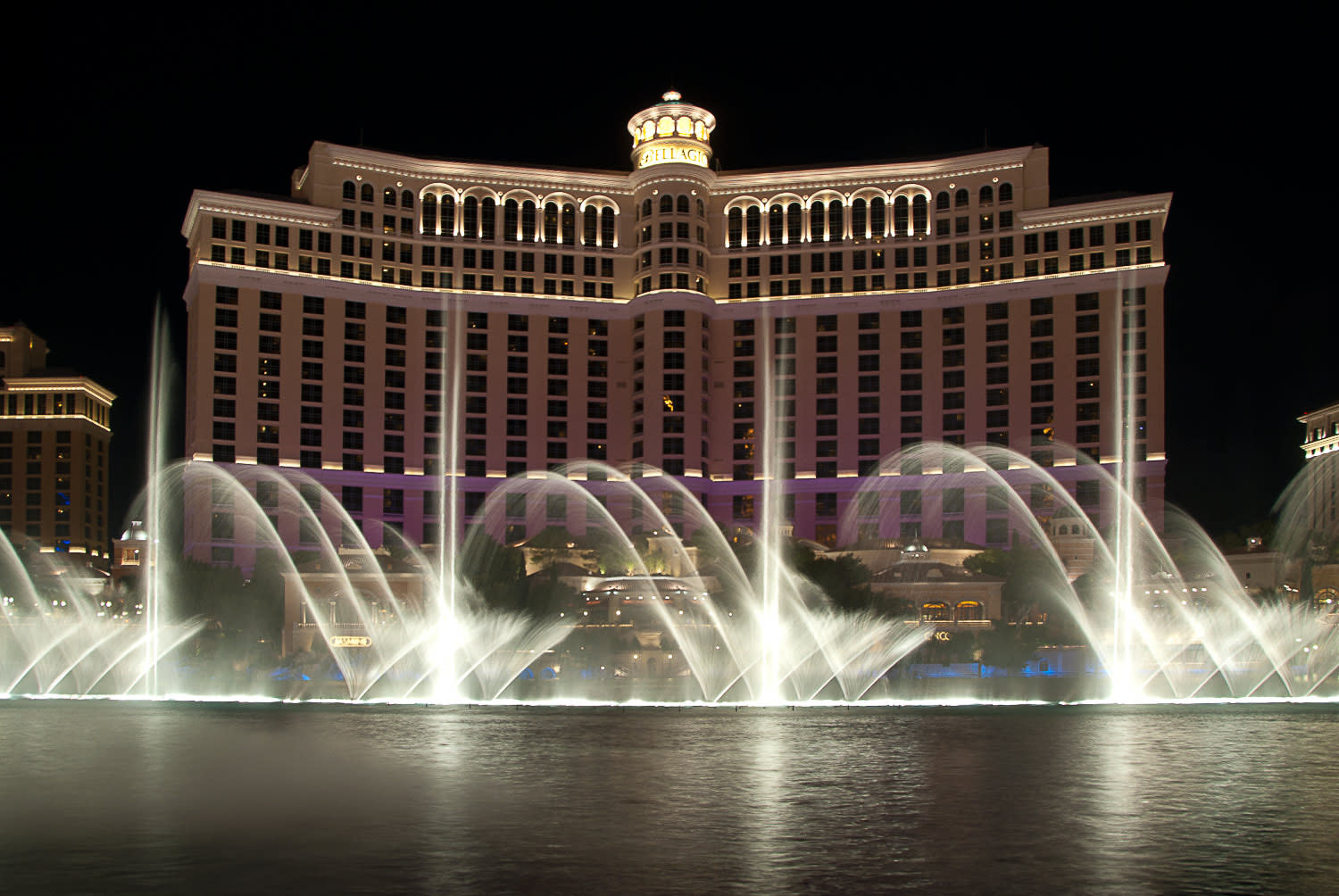 It wouldn't be a Bellagio article if it didn't start with one of the most iconic sights in Las Vegas, the Bellagio Fountains. An entire article can be written on the fountains alone. Where do we even start? The fountains sit at the front of the Bellagio in a twenty-two million-gallon man-made lake. Viewable from Las Vegas Boulevard as well as restaurants, bars, and clubs that sit lakeside inside of the Bellagio. It reportedly costs between $10,000 and $15,000 to keep the fountains running every day.
But, these aren't just any fountains. The Bellagio Fountains are choreographed to over 30 hit songs. You can see these fountains shoot as high as 460 feet in the air every 30 minutes in the daytime and every 15 minutes from 8 pm to midnight. The fountains surely cause a crowd every time they go off. Even performers; Bruno Mars, Brittney Spears, Drake, and others have performed shows on the man-made lake. The fountains truly are a site to see.
The Definition of World Class Luxury
The prestigious AAA Five Diamond rating is the gold standard of luxury in the hotel business. The qualifications for a AAA Five Diamond Rating are the following:
"Ultimate luxury, sophistication, and comfort with extraordinary physical attributes, meticulous personalized service, extensive amenities and impeccable standards of excellence." source
There are only a handful of hotels in the entire world with this world-class rating. Bellagio is the first Las Vegas Strip hotel to win the AAA Five Diamond Award ten or more times in a row. Bellagio was awarded the AAA Five Diamond Award 15 years in a row, from 2000 to 2015. The hotel is also recognized on the Condé Nast Traveller Gold List as one of the "Top Hotels in the World." When you walk into Bellagio, you truly are entering into a one of a kind world of luxury, service, and sophistication.
World Class Dining Options
If the resort is one of the most luxurious hotels on earth, that must mean they have some pretty exquisite dining options. Oh, boy do they. Three restaurants that call the Bellagio home have received a coveted Michelin star. So if you are looking to dine like royalty hit either Picasso, Le Cirque, or Michael Mina. No need to fret if fine dining isn't your thing. There are twelve other amazing dining options are the Bellagio.
Bellagio Gallery of Fine Art
Is there anything that goes with elegance more than fine art? Ok, maybe wine, but stick with me here. While exploring the Bellagio you will notice a wide array of art in many public areas, but the art fun doesn't stop there. The Bellagio Gallery of Fine Art is currently a large rotating art exhibit that displays amazing art pieces on loan from either museums or private collections. Some Warhol's, a few Monet's, a Picasso or two, and even a Van Gogh have temporarily taken up real estate at the art gallery. The Bellagio Gallery of Fine Art really is a hidden gem of Las Vegas, and depending on when you come to town you could see some once in a lifetime art pieces.
Conservatory and Botanical Gardens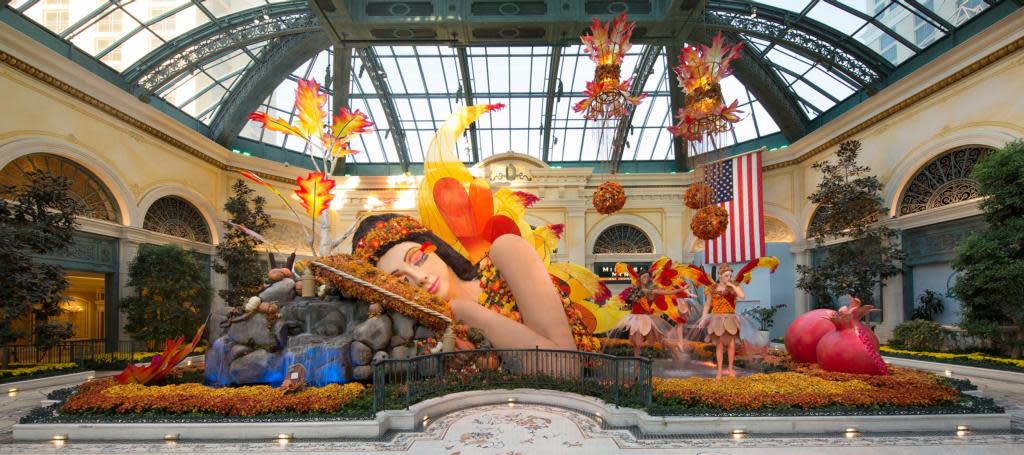 Another amazing experience at the Bellagio is the Conservatory and Botanical Gardens. Throughout the year Bellagio's Conservatory changes to five main themes. Those themes rotate between Chinese New Year, spring, summer, fall, and winter. It truly is a sight to see. Massive structures built entirely of flowers line the Conservatory. With little placards explaining the flowers. The Conservatory and Botanical Gardens really tie the experience at the Bellagio together. If you are looking for a relaxing place to get away from the bright lights of sin city, the Conservatory is definitely the place to go.
High Stakes Poker Room

One of Bellagio's lesser-known features in the high stakes poker room known as "Bobby's Room". Named after legendary poker player Bobby Baldwin, the high stakes poker room is known to have pots that far exceed $1 million dollars. It's easy to have a $1 million pot when the limits in Bobby's Room start at $4,000/$8,000. In fact, in 2015 there was a legendary private heads-up match where the winner walked away $5 million dollars richer. The loser, of course, had to go home to his wife and explain why they were out $5 million. Many casinos have tried to build private high stakes poker rooms, but Bobby's Room remains the favorite amongst professionals. Just be prepared for the $20,000 minimum buy-in before you head over there.
"O" by Cirque
To keep with its Italian roots, Bellagio is home to Cirque Du Soleil's only water show. "O" by Cirque is an elegant water production involving world-class acrobatics, synchronized swimming, and diving. Not only is it Cirque Du Soleil's only water show, but it is also probably it's most famous. Not many shows last in Vegas as long as "O" has. Mostly because the show is an unearthly intimate water experience. An experience that will certainly have you Ohh'ing and Ahh'ing all night.
BONUS: Interesting Robbery Attempts
As promised, we have a nice little bonus for you. Everyone loves a good Las Vegas robbery story. Heck, they have made many movies about them. Well, besides being the target of Danny Ocean's crew in the Hollywood hit Ocean's Eleven, the Bellagio has been the target of a few other Hollywood caliber robberies.
The first of the well-known robbery attempts at the Bellagio happened in 2000 when three men jumped over the cashiers counter and made off with over $160,000 in cash and chips. The three would later be caught and sent off to prison. This robbery is said to have inspired the movie Ocean's Eleven.
The next heist at the Bellagio occurred in 2010 when a man wearing a motorcycle helmet walked up to a craps table waving a gun and walked out of the casino with almost $1.5 million in chips. The man was later caught by an undercover cop, but not before he earned the nickname "The Biker Bandit".
The most recent robbery is one that seems like it is straight out of Hollywood. In November of 2017, Three people dressed in suits and animal masks executed a smash-and-grab at the Rolex store inside of the Bellagio. One of the suspects was caught immediately after the robbery, but the others have since vanished.
Nowadays it is almost impossible to rob a casino, but there will always be not so intelligent people who try.