Simply book the Getting Crazy Package online to reserve your VIP bottle service experience. Don't forget to add your upgrades while checking out, you won't get a better price in person!
What you Get
Your choice of one bottle of the following:
Skyy Vodka
Seagram's 7 Whiskey
Maestro Dobel Tequila
Johnnie Walker Red
Bacardi Rum, Hendrick's Gin
Freixenet Champagne
You also get unlimited carafes of soda and juice, as well as ice to make your drinks.
You'll also enjoy a table seating on the main floor in the heat of the action.
Transportation
You're going to arrive in style in one of our luxury VIP vehicles. Imagine the look on your friend's faces when your ride shows up at the hotel! You can bring a drink or two with you for the ride, just be aware you won't be able to take it inside due to liquor laws. But you can definitely get your pre-funk on!
Be sure to accurately enter your pickup time and location when you book. It usually takes 20-30 minutes to schedule and dispatch your vehicle, so plan appropriately.
One of our drivers will call you directly prior to your pickup time with enough notice so you can get outside without having to wait around. He'll also let you know what kind of vehicle he's driving, so you know you're in the right one. All you need to do is answer his call and you're all set.
Just make sure your party is ready to go at the scheduled time. If not, your ride may need to move on to the next booking, which will cause a delay in gettiing your group picked up. If you know you're going to have an issue, just let us know as quickly as possible so we can reroute our drivers. This will ensure a quicker pickup when you are ready to go.
VIP Experience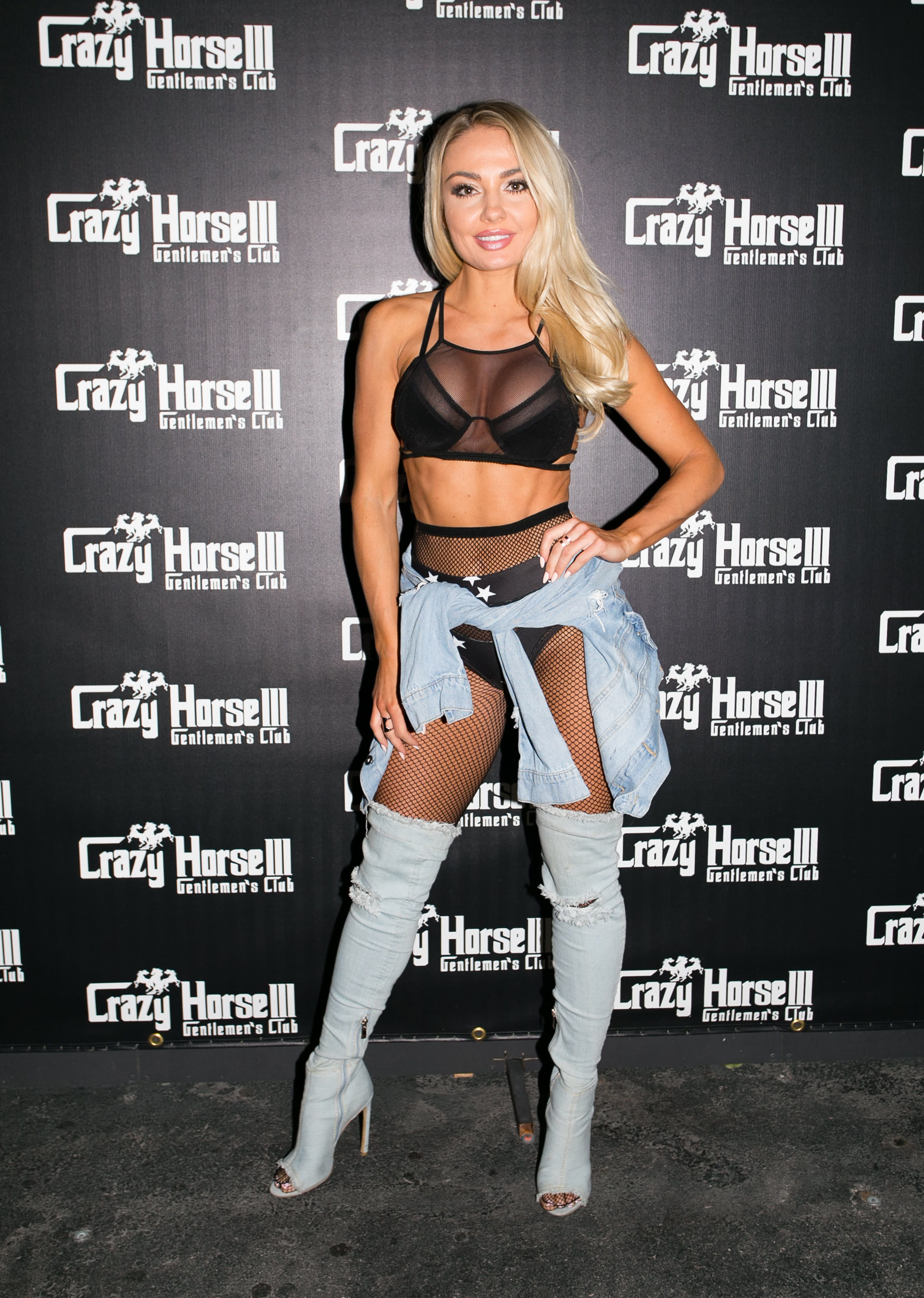 Upon arrival, feel free to snap some pics for your social feed on the red carpet. Your friends will be so jealous!
Once you're done with your photo shoot, just let the hostess know you've booked online, and leave it to the professionals. You'll get to go to the front of the line since you're VIP right? The staff will also help you select a table, as well as get your bottle order queued up.
You waitress will bring your bottle to the table on an elegant cart brimming with accouterments for your pleasure. As mentioned, unlimited juice and soda will be available, as well as ice. Next, the waitress performs the bottle presentation, making sure every aspect is to your liking.
Now that you have your table and a fine drink, sit back and enjoy the show. You're surrounded by the hottest girls in Las Vegas. You've got amazing music pumping energy into the space. You're with your friends, enjoying the finer things in life.
You're living the VIP Life!