How to Get VIP Promotional Models for Your Next Las Vegas Event, Trade Show, or Convention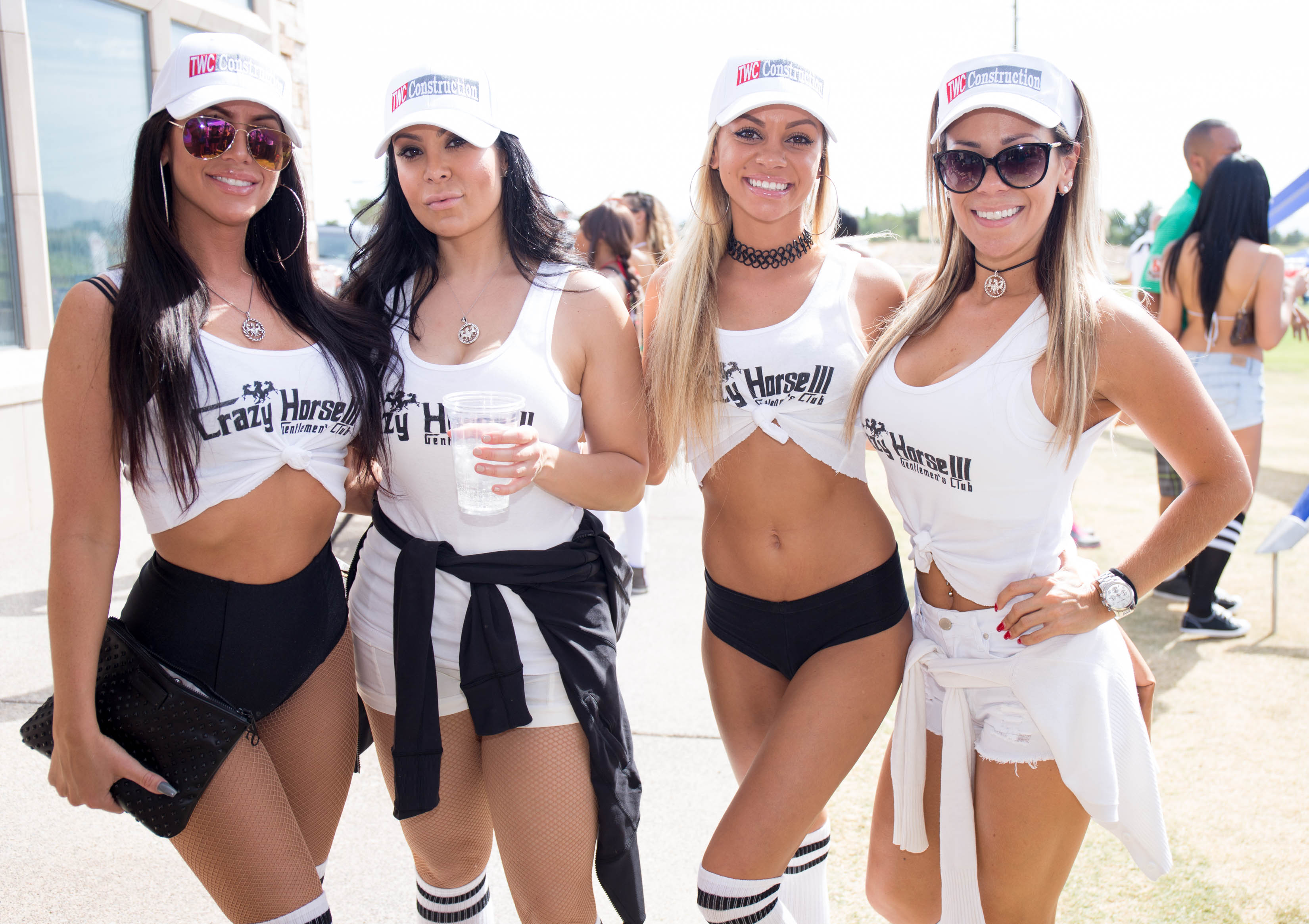 Description: Make your company's next Las Vegas event a hit with FREE professional marketing models from Crazy Horse 3. Our girls know how to add class and excitement to your trade show booth or convention meeting
Free Party Includes
Branded Invitations to Hand Out at Your Booth
Promo Girls to meet your clients & attendees to invite them to the party
FREE transportation
No-wait Front of line admission
FREE Cover
Reserved Seating
One hour open bar
So you've spent a lot of your company's money on the next big convention or event in Las Vegas. You're excited at the opportunity to network and meet a ton of new potential customers, but you feel like your efforts in years past just haven't performed up to your standard. It's time for a change. It is time to make your booth or event, the place to be, but what do you need to do to make it the place to be? Maybe a big giveaway, or the latest trinkets with your company logo on them. Both are good ideas, but there are still a little boring don't you think? Plus giving things away doesn't always result in engagement and conversation with new potential clients or customers. It is time you consider adding promotional models to the mix.
What is an atmosphere model you ask? (If you already know this answer just go ahead and skip to our top 5 reasons to hire convention models) An Atmosphere model is someone or a group of people who are hired to magnify the atmosphere while adding energy, beauty, and excitement to your convention booth or event in Las Vegas.
Marketing models go by many names: promotional models, event girls, trade show models, convention models, to name a few. But they all perform the same function:
Trade show models are trained to entertain, interact, and educate your visitors. They are experts at creating the first line of communication and making visitors feel welcome and important. Marketing models and talent are often extremely beautiful individuals to attract visitors to your booth or event in Las Vegas. You've seen promotional models before, we all have, and there is obviously a good reason for that: when correctly used, they ignite the experience at your event. Las Vegas nightclubs hire the best-looking people for a reason. People will go out of their way to be around attractive individuals.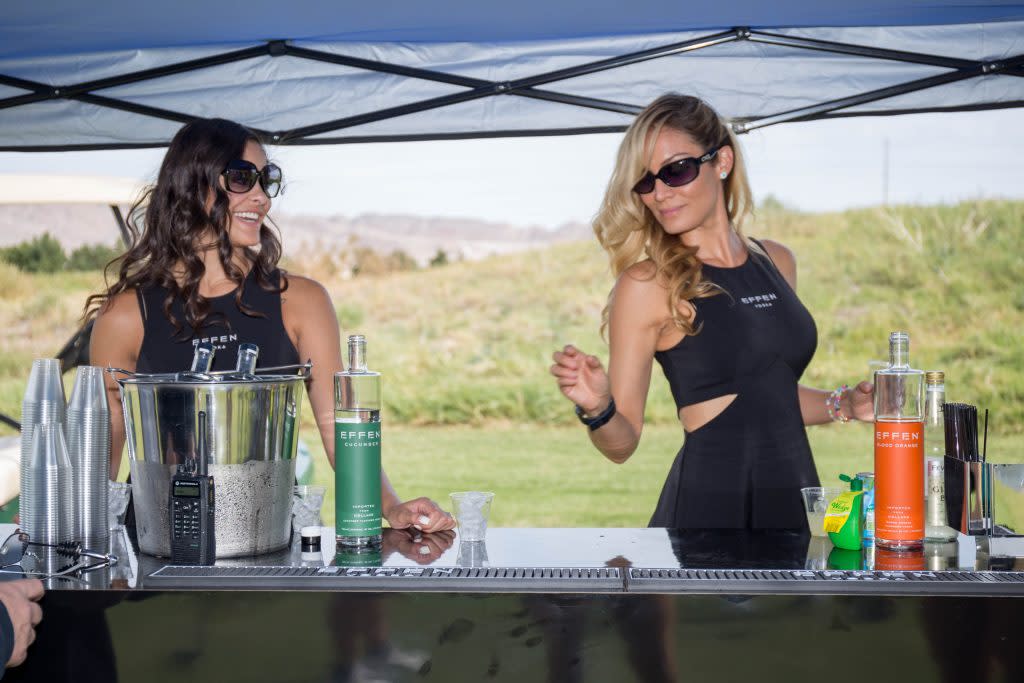 We've outlined five reasons why you should hire atmosphere models the next time you come to Las Vegas for an event or convention.
Increase Your Sales
This one is pretty obvious: the more foot traffic, the more opportunity you have to close clients and customers. Closed clients are money in your pocket. Event models create that foot traffic that creates leads. Having good-looking, educated people around your event or booth creates the aura of success. People want to work with other successful people. It goes along with the old say; "look good, feel good." Employing promo models around also creates increases customer satisfaction and lead engagement, both of which you can directly attribute to increased sales.
Let's face it, it is impossible to attribute revenue to having your logo on a fidget spinner. Having actual human beings interact with and excite visitors can immediately increase sales. Sure, not every person who comes to your booth or event and interacts with a promotional model is going to convert to a paying customer, but creating that first point of contact is extremely important in the sales process. If you hire the right environmental talent, prospective customers will stick around longer, giving you more time to move them down the sales funnel. We are not saying you shouldn't give away cool gadgets, we are simply saying you should add something to your bag of tricks that you know will result in customer communication and ultimately sales.
Make a Statement
When introducing your brand or product to a consumer the first impression can be the most important. You only get one shot at that first impression, so why not have a professional make it for you? Promotional and atmosphere models are trained experts on nailing the first impression. Their presence alone brings personality and energy to your event. If you want to draw a crowd to your event or booth, make a statement with marketing models. Las Vegas trade shows and events are all about making a statement.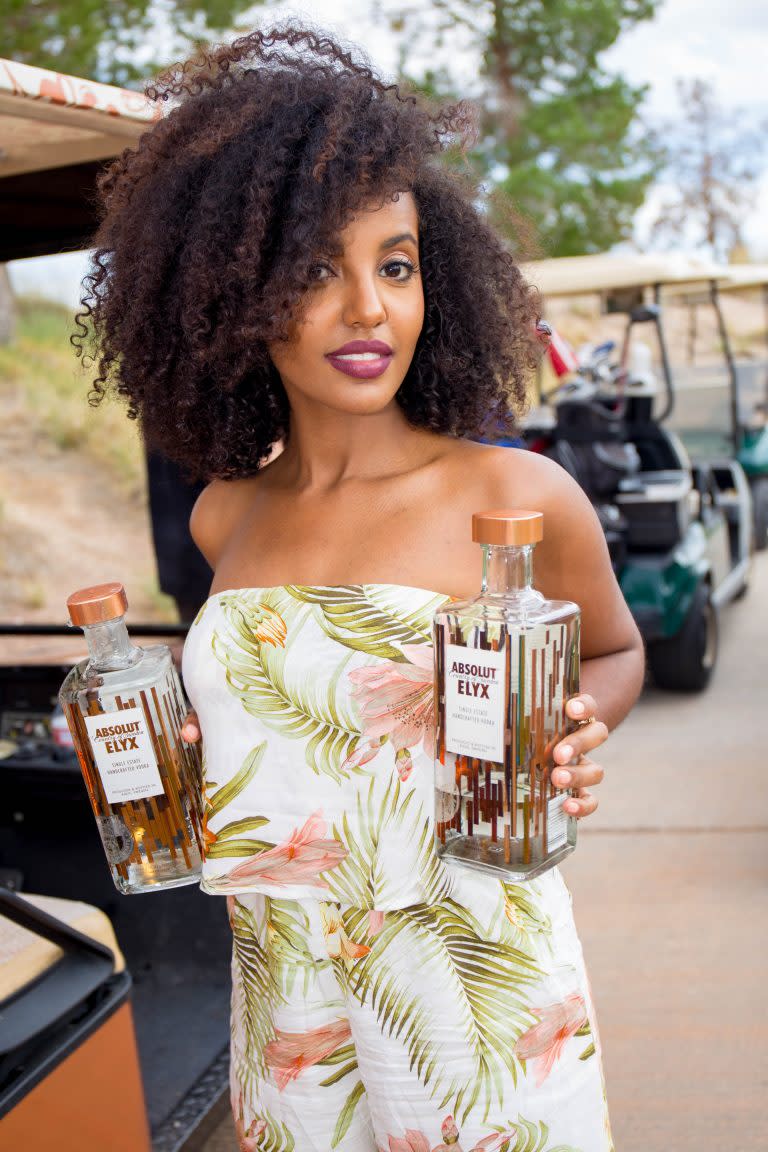 If you want to win in this town you better come prepared with brass and gumption. At these events and trade shows in Las Vegas, you are constantly competing for people's time and attention. An atmosphere model that can turn heads and speak professionally about your product or service can be that critical element that sets you apart from the rest of the pack.
Be Bold. Be Different.
As stated in the previous section, at a Las Vegas trade show or event you need to set yourself apart. You need to have something different than everyone else at the event. Don't be the place that has a couple boring employees standing around in their business professional attire ready to spit out technical jargon about your product or service. Don't be the spot at the Las Vegas trade show that people just collect the business card and forget about you. Set yourself apart with some great looking people who also know what they are talking about. It really isn't rocket science. In business, your product or service sets you apart, at events or trade shows in Las Vegas your atmosphere sets you apart.
No matter what type of event you are planning in Las Vegas, hiring marketing models will always make a lasting impression. Having a refreshing smile and an upbeat attitude will bring positive vibes that many others will be missing. Just think about having an attractive female doing a product demonstration on a raised podium near your booth. The line will be out the door. At the end of the day, your Las Vegas event or trade show booth should be a unique experience for all those who come by, and atmosphere models are perfect for creating that unique experience.
Reach and Connect with Your Audience
Getting an audience to your Las Vegas trade show or event can be really tough. Once you get that audience you need to make sure your product or service resonates with them so that you can convert them to a customer. The experience a customer has with your brand can greatly dictate whether or not they are going to spend their money with your company. That first contact the customer has with your product or service is the best chance to create a positive customer experience and utilizing experienced atmosphere talent often leads to higher levels of customer satisfaction.
Think of convention models as the openers, and your team as the closers. These girls will bring the visitors in, open the conversation, and hand them off to your team to nourish and close them. Let the promo girls do the typical conversational digging so your team can focus more on what the customer needs. Those contact points are vital to sales, and promotional talent can create those for you.

Increase Energy and Excitement
This is the most important thing that promo models can do for your event or trade show in Las Vegas. An upbeat spirit, positive energy, and a bright smile can create an infectious environment around your event or tradeshow. People attending trade shows or conventions in Las Vegas see booth after booth and product after product. This type of activity can get extremely tiring. Hiring trade show girls can give your audience that extra boost they need after a long day. That extra boost of energy is going to create a more engaged customer when you are educating them about your product or service.
Positive energy breeds excitement and excitement creates crowds. Many of the trade shows and conventions in Las Vegas last for days. If your booth has a positive aura about it, then people are going to talk about it, and over the course of those days, people are going to be more and more excited to come visit you. The more people that visit you, the more contacts you create. Atmosphere models are there to create that excitement.
Where to Find Models for Your Convention or Trade Show
Ok, so now you have decided it is time to step up your game for your next event in Las Vegas, you've decided it's time to hire some atmosphere models. How does one go about obtaining professional promotional models? Most agencies charge a minimum of 100 per hour per model. A modest pool of girls for a few days can easily cost several thousand dollars. What if there was a way to get models for free?
Hire Promotional Models for Free
Simply go to the only place in Las Vegas where the all the hottest girls in town hang out, Crazy Horse III. Crazy Horse III is home to the best-looking atmosphere talent in all of Las Vegas. Their atmosphere models are professional and are experts at attracting interest to your event or booth. The girls at Crazy Horse III understand the importance of creating an amazing first impression, and will certainly attract a crowd. Their positive energy is infectious.
Best of all, the service is FREE. No cost to you or your company during your event!
You also get a FREE cocktail party at Crazy Horse 3. Impress your clients, attendees, & employees with a branded open bar mixer at our famous club.

Party Includes
Branded Invitations to Hand Out at Your Booth
Promo Girls to meet your clients & attendees to invite them to the party
FREE transportation
No-wait Front of line admission
FREE Cover
Reserved Seating
One hour open bar
Simply send an email here:
lindsayf@ch3lv.com or call 702-673-1703 and you'll be on your way to creating an eye-catching event!
Let the girls of Crazy Horse III make your next Las Vegas trade show, convention, or event one for the ages.
For a real one-two punch, book your corporate party event at CH3. We provide discounted packages when you book the venue and our atmosphere models for your event. Call today!