Planning a Bachelor Party at a Gentlemen's Club in Las Vegas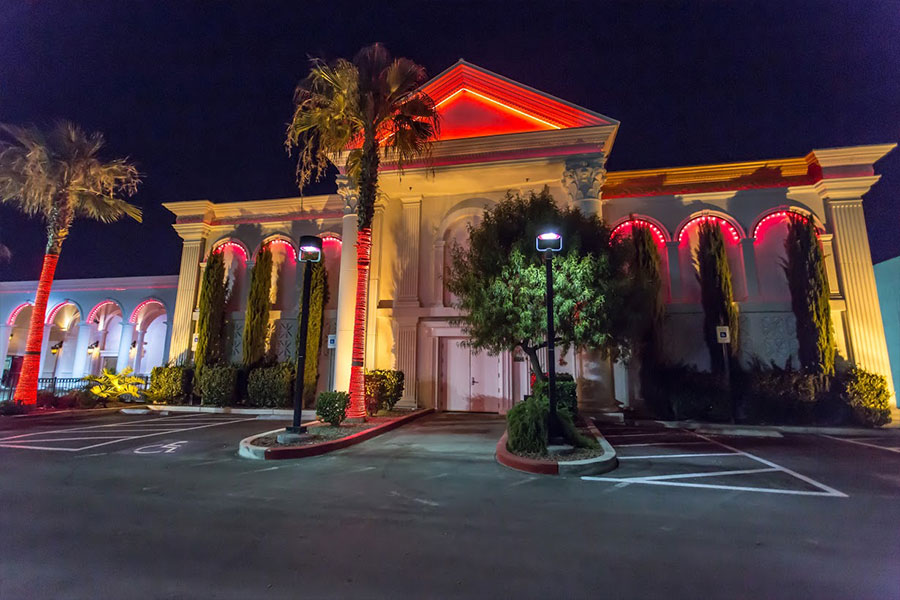 Description: Stressing over planning your buddy's Las Vegas bachelor party? Let the professionals at Crazy Horse 3 hook you up with amazing VIP bottle service deals!
Planning a Bachelor Party at a Gentlemen's Club in Las Vegas
Your best friend just proposed, she said yes, and now the wedding preparations are underway. It's all great stuff but more importantly, he chose you as his best man. It now falls upon you to set him up for the wildest bachelor party – an amazing night to enjoy the unmarried life before tying the knot.
Of course, you can't let a brother leave his single life with a typical bachelor party. If you want a good time, a trip to a gentleman's club like the Crazy Horse 3 in Las Vegas should be the highlight of your bachelor party.
Gentlemen's Club vs. Strip Club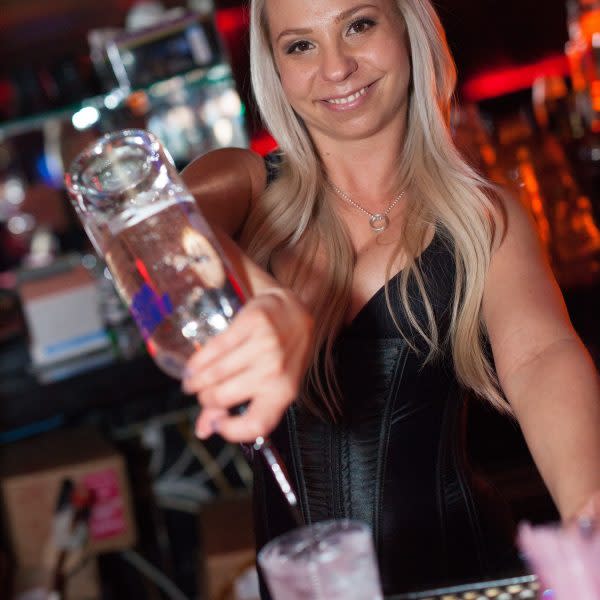 If you're unfamiliar with a gentlemen's club, you've probably made the mistake of thinking it's exactly the same as a strip club. Here's a quick rundown of what you can expect here that you can't get from a strip club:
Amazing Eats - There's a big difference between food at a gentlemen's club and food at a traditional strip club. At a strip club, you'd be chowing down on fast food-level dishes. In a classy place like a gentlemen's club, you get to order a wider variety of mouth-watering food like sushi and salads presented in a more tasteful manner, accompanied by top-of-the-line liquor to quench your thirst.
Smoke Em if You Got Em - At a traditional strip club, you'd be lucky to have anything other than cigarettes and maybe some cheap cigars. At a gentlemen's club like Crazy Horse 3, you get to smoke premium brand cigars. Whether you want something mild like a Macanudo Prince Phillip or something with more buzz like a Partagas Black Maximo Tube, we got all your high-class smoking needs covered.
Better Clientele - A gentlemen's club may require proper decor and have certain rules, but it's all for the sake of making sure the customers have a good time. You won't have to worry about getting rudely interrupted by wasted people or your conversations drowned out by a group of rowdy partygoers. It's truly a classy place for classy people where you can have fun spend your buddy's bachelor party in peace. Many celebrities chose Crazy Horse 3 when planning their party, so you never know who you'll see!
Top Notch Staff - We consistently receive 5-star reviews raving about our waitstaff and service. We pay close attention to all our guests' needs and ensure you get the best service possible.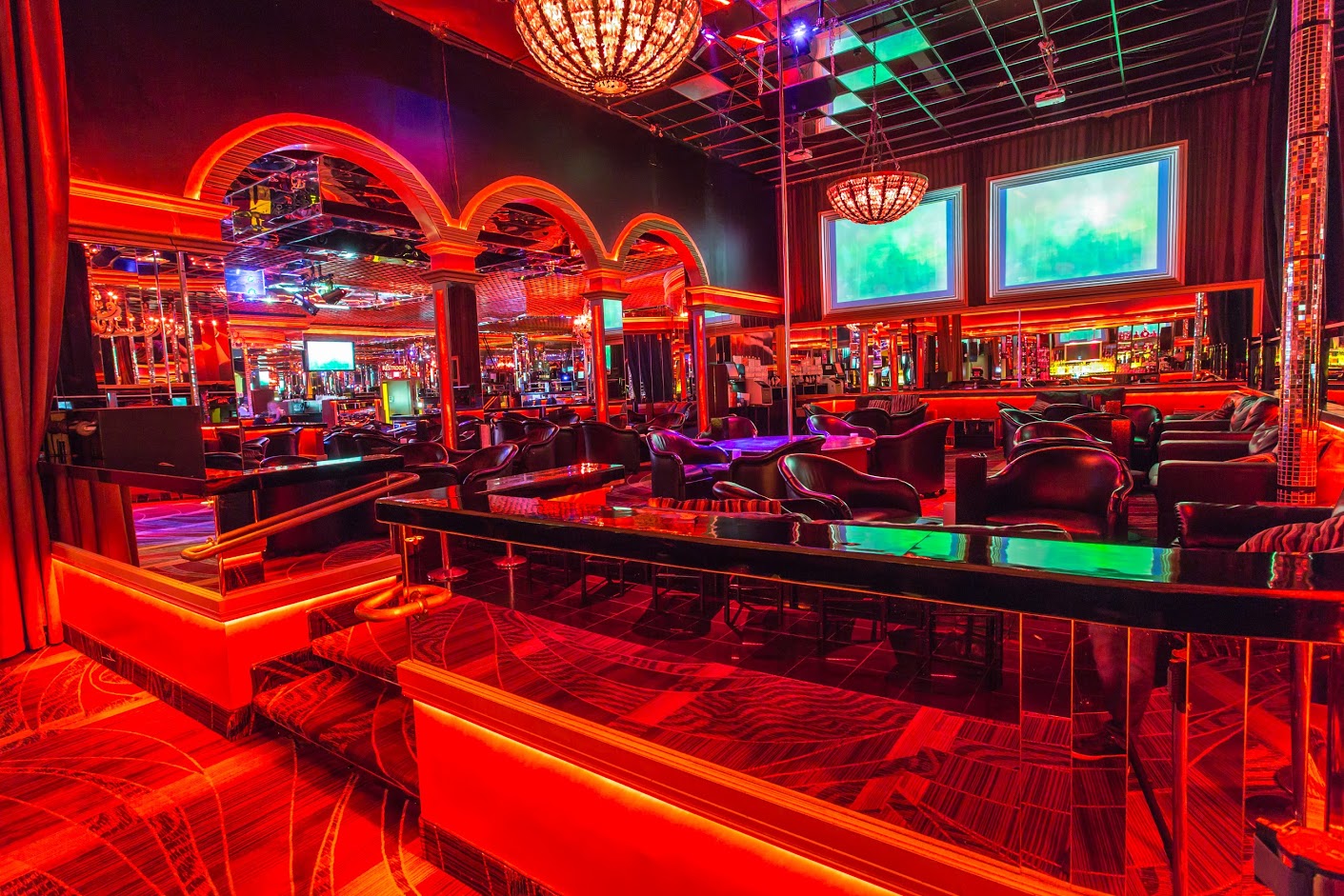 Tips On Planning a Las Vegas Bachelor Party
Now that you know what to expect, the next thing you should think about is how to make sure your buddy is set up for the perfect bachelor party. Here are a few tips to keep in mind.
Consider the Groom's Preferences
The most important thing about the bachelor party is that the groom is having fun. Some grooms want to spend their bachelor party going wild, while others are more reserved and would rather focus more on bonding with his friends. Some grooms would also prefer smaller company, while others are fine with having as many friends with them as possible during their bachelor party.
CH3 understands that each groom has his own preferences, which is why it's the perfect place for your buddy's bachelor party. Whether he wants something wild with the hottest girls in Las Vegas or something more low-key and relaxed, we have different packages for different group sizes, so you don't have to worry about the lack of bachelor party options.
Reserve Your Spot
The worst thing that could happen to your bachelor party is to find out during the last hour that the place is fully booked. Since reservations at CH3 are on a first come first serve basis, getting a spot for your group at a gentlemen's club is a lot easier if you make the plans earlier, especially if you want to arrive at a specific time.
Since CH3 is open 24 hours a day, you may also want to consider choosing a time that would go best with the rest of your bachelor party. It wouldn't be much fun if you reserve a spot late in the night and some of the people in your group are already too tired to keep partying. You may also want to time your visit during days where we hold special events.
Spice it Up With Costumes
You can get some swag like hats or t-shirts made for the party that announces you're celebrating the groom's last night of freedom.
This makes it more fun and can be a nice conversation starter for those in your party who may be shy. Also, the dancers will know you've got money because you're there for an important life event party, so you'll get VIP treatment from the jump. Hopefully, you've budgeted some money to buy the groom some lap dances!
Black T-Shirts with some simple graphics look great and can be made for less than $15 per person.
The bachelor, on the other hand, like a toilet ring around his neck, a dunce cap, football helmet, or fake mammary glands(which can be purchased at your local porn shop). This will draw attention to him, and point out what a fool he is for taking the plunge!
Just remember to be creative and have fun. Keep it classy so you don't get stopped at the door. As much as you would love to have the groom prance about all night in a dong hat, you're not going to get that into high-end clubs. Final note, half-assed costumes make your group look like a troupe of tools, and the dancers will treat you accordingly. Speaking of dress codes:
Pay Attention to the Dress Code
This might seem like basic advice but you wouldn't believe how many people end up getting barred from entry because they didn't observe the proper dress code. If you must, check if everyone in your group is properly dressed; it wouldn't be a proper bachelor party if someone gets left behind.
To help you choose your attire, here's a quick reminder: dress shoes, soft dress pants, button up shirts and nice jeans are all safe options. Shorts, baggy pants, jerseys, baseball caps, and casual footwear such as sandals and flip-flops are a huge no-no.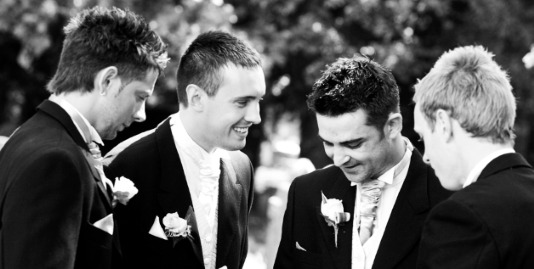 Gentlemen's Club Bachelor Party Etiquette
Beyond the dress code, there are some other unspoken rules of visiting a gentlemen's club. For the most part, if you use common sense, and treat others with respect, you'll be fine. But in the heat of the moment, celebrating with your friends, enjoying some drinks, it can be easy to forget. So let's review:
No fighting. You are all there to have fun. For the sake of the groom, be polite to everyone in your party. If someone is trying to cause trouble, there are plenty of security staff around that will be more than happy to deal with a douche-bro. Let them do their job, your job is to party!
Treat the girls and staff with respect. They're working hard to make sure you have a good time. Treat them kindly, and be sure to tip for great service.
Don't grab/touch anyone. If you're getting a lap dance, let the dancer control the interaction. She'll let you know what she's comfortable with, and guide you through the encounter. if you have an overwhelming compulsion to grab someone, go find the biggest bouncer in the building and give him a hug. It will go one of two ways. Let us know in the comments how it turned out!
No contraband. Leave your weapons, drugs, and illegal cybernetic implants at home. No point in spending the night in jail!
Spread the love. Most of the people that you encounter, drivers, door hostess, waitress, dancers, and even bouncers rely on tips for a significant portion of their income. If they take care of you, take care of them.
Most importantly remember to have fun. Put the needs of the party above your own. Don't be a selfish dick and ruin the party for everyone. Nobody likes an attention whore.
Take the Limo
CH3 offers free limo rides to the place, and there's no reason why you shouldn't take up the offer: you arrive in style, you spend less time actually looking for the place, and you don't have to worry about people in your group driving home while intoxicated. Schedule the Limo pickup ahead of time and make sure you're ready by then. Also, don't forget to tip the driver!
If someone in your group insists on arriving on their own vehicle, make sure that you have one guy in your group that would act as a designated driver. Keep in mind that your designated driver can't be drinking too much coz he has to stay sober – all the more reason to just take the limo so everyone can enjoy to the fullest!
Invest in a VIP Package
Since it's your buddy's bachelor party and not just any regular visit to a gentleman's club, why not go all-out? VIP bottle service packages let you enjoy awesome perks such as VIP room seating, a private host during your entire stay, complimentary mixers and upgrades(varies depending on your VIP package), and even DJ shout outs to the groom. VIP packages come with nice discounts and save you money by booking in advance. Having other members contribute to your budget greatly helps make it possible for the groom to have the full gentlemen's club experience. And speaking of budget
Always Bring Extra Cash
Even with booking a reservation ahead of time, there's no way you can account for what you'll spend during the party. Always bring extra cash on hand or you might end up running short and bring the party to a sudden halt. Remember that a gentlemen's club's food and services come at a premium price.
If you don't know how much extra to bring to the party, it's much safer to just have a credit card handy. Credit cards give you more flexible options when it comes to spending more than you intended, and you can worry about paying the credit after the party, or better yet, have a checking account for better control over your budget.
Enjoy
The groom may be the focus, but you and your friends should also enjoy the party. The main reason why you'd want to do all the planning ahead of time is so that you don't have to worry about it when you're already there. Once the group is there, all that's left to do is have a good time. Besides, would your buddy have fun if he knows his best man and friends are not having fun?
Other Places to Visit
Your visit at a gentlemen's club should be the highlight of your party. But hey, you're in Las Vegas! It's the perfect place to spend a whole day with the groom and the rest of the gang. While it's also the best place for bachelor parties, it's also a prime spot if you're looking for stuff you want to do with friends. Here's a quick list of other activities you can do for the full Las Vegas experience that you will never forget.
Go out for a swim – Lake Mead is just an hour's away from Las Vegas by car, and taking a swim is one of the first things you should consider doing once you get to Sin City. There are plenty of resorts in the area at different price rates, so including it in your trip shouldn't be a problem. You can even rent kayaks and boats at some resorts if that's your kind of thing. If you want something closer to the Strip, there are plenty of pool parties happening in major casino hotels.
Hit the rock trail – If you don't want to swim, then trekking could be a good alternative for your group. The Red Rock Canyon is just west of The Strip, with plenty of trails suitable for all skill levels so it doesn't matter if you want a casual stroll or if you plan to take on more challenging trails.
Shoot stuff – The Pro Gun Club is located southeast of The Strip, and it takes half an hour to get there by car, but the quick drive to the middle of the desert is worth the trouble. Aside from shooting targets with the usual shooting range stuff, you can take things up a notch by shooting a grenade launcher or a heavy machinegun. Talk about stress release (or just wanting to see stuff blow up in personal).
Eat up – Las Vegas is home to some of the best buffets and restaurants in the country. Whether you want steak, international food, or simply a mix of everything, you can't go wrong with well-known places like Craftsteak, Nobu, and Wicked Spoon. Aside from those highly recommended spots, you'll find dozens of other specialty restaurants that may have what your group is looking for.
Gamble at Casinos – Las Vegas is best known for its gambling scene, so it would be a waste not to spend time at a casino. The Strip has the highest concentration of bars and casinos, but you can bet on slot machines, play poker, or take your chances at the roulettes almost anywhere in Las Vegas. Just make sure you don't blow all your cash early in your stay.
A bachelor's party is more than just a night out with your friends. It's the groom's final send off to his life as a single guy. Planning the perfect bachelor party in Las Vegas with a gentleman's club as the main part of the visit takes a lot of time, money, and effort but being able to commit to the party is what makes you the greatest best man your buddy could ever have.