Romancing Las Vegas, Valentines Day or Anniversay Party at Crazy Horse 3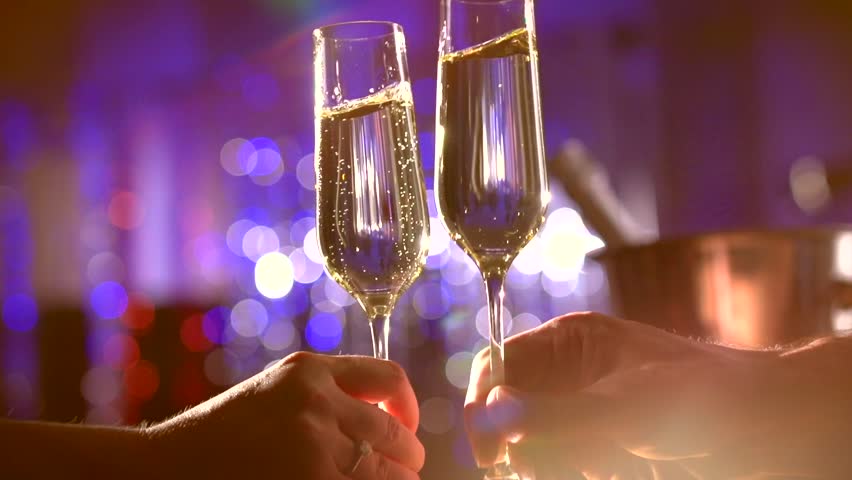 Description: Celebrate a romantic evening to remember at Crazy Horse 3. Enjoy our special Valentine's Day VIP package including champagne & a strawberry treat.
Las Vegas may not exactly be top-of-mind among most couples when it comes to romantic celebrations such as Valentine's Day & anniversaries, but they'd be surprised with the amount of fun they can have in this resort city if they just give it a try. While the Sin City may be more popularly known for casinos, wedding chapels, and strip clubs, Las Vegas is so much more than the old stereotypes.
Las Vegas has definitely come a long way from when it was founded as a city in 1905. The turning point was in 1931 when the state of Nevada legalized casino gambling. Construction of the nearby Hoover Dam also contributed to the influx of workers and eventual migrants to the locality.
The city finally became synonymous to casinos, lavish hotels, and top entertainment acts around after World War II. In the decades that followed, tourism and local business slowly but surely built the reputation and image of Las Vegas toward what it is now today.
Choosing Your Las Vegas Love Nest
First off, Las Vegas is just the perfect destination for lovebirds wanting some time out for themselves. You can just pack your bags and head to Nevada for a quick weekend getaway, and you're sure to find accommodations that will suit your needs, thanks to the variety of hotels and establishments in the city.
Of course, these are stuff that dreams are made of—ultra-luxurious penthouse suites with breathtaking views of the city and so much space that you can even hold a bigger party than just for the two of you. These top-of-the-line accommodations naturally come with fine amenities such as whirlpool baths, private pools, personal bars, in-room fine dining services, and much more.
For most people, there are also mid-range accommodations that are just perfect for a comfortable and relaxing time in bed. You can use your imagination and resourcefulness to plan for activities like savoring some wine and strawberries at night or having a nice soak in the tub with candlelight.
Finding the Perfect Place for Your Romantic Date
Once you're up for some action, you should know that Las Vegas is also teeming with venues where you can party—whether it's for scores of people or just for the two of you. Choose from a variety of clubs, restaurants, bars, and hotel function rooms where you don't have to worry about all the arrangements and details that come with throwing a bash.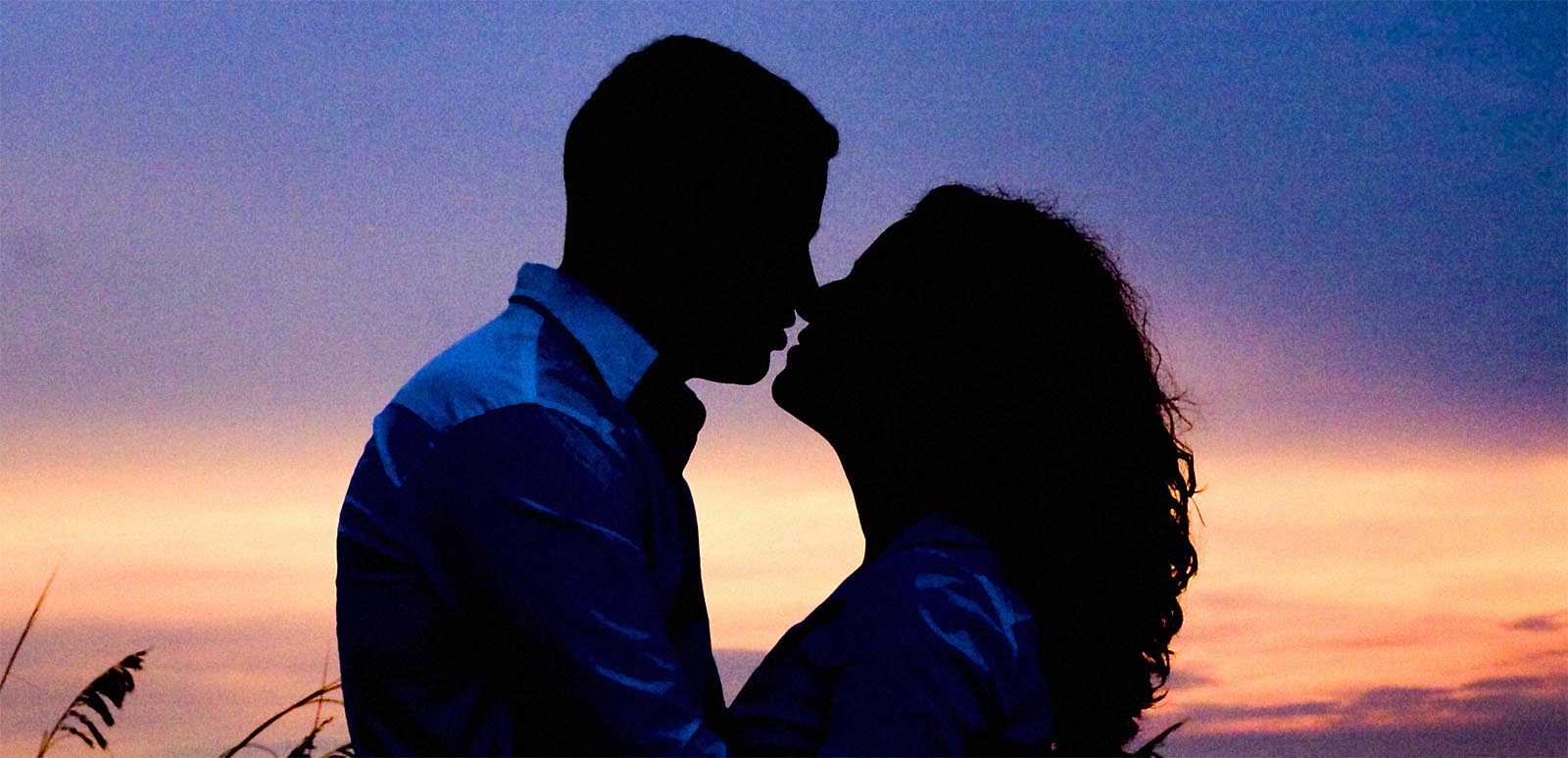 A Date at a Gentleman's Club? Why Not!
When you let people know you're celebrating your couple's night out at Crazy Horse 3—a gentleman's club—that's sure to raise some eyebrows. On the other hand, what's really stopping you from spending your evening here, when this is one of the most happening places in Las Vegas?
Crazy Horse 3 is not just a gentleman's club; it's an amazing party place with lavish interiors, great music, and a lovely array of food options and bottle choices. Even celebrities love partying here, holding everything from NFL draft parties and socials to divorce parties and their own anniversary celebrations. What's more, we even have our own event planners who can help you plan for the romantic evening with your beloved so you don't have to worry about anything else.
CH3 employs professional entertainers who know how to make an evening fun and comfortable for couples. Expect tasteful tantalization where both of you feel engaged and in charge.
Crazy Horse 3's Crazy Love Package
Gentlemen's clubs like ours at Crazy Horse 3 make it so much easier for you to just sit back, relax, and sip your drink while everything is taken care of. Take our Crazy Love package, for instance, which is perfect for Valentines Day, romantic anniversary celebrations, or just a romantic date night. You get to be picked up in a plush limousine and brought to our exclusive club in style—VIP front of line entry, no less, and with no admission charge.
You and your loved one get to sit and enjoy the limelight in our main room and enjoy a bottle of premium Veuve Clicquot Yellow Label champagne together with strawberries and whipped cream. The price? A retail value of $500 is yours for only $329 when you book this deal online. You really can't beat that value!
Couple Plus Friends: There's a Package for Every Group Size
There are many other pre-arranged party packages to choose from, and while we at Crazy Horse 3 are a gentleman's club, make no mistake that we host many different kinds of gatherings—from bachelor and bachelorette parties to fantasy football events, business meetings, post-convention parties, and of course, couples' night-outs. As long as you are looking for fun and a good night out, our club is the right place for you.
If you're going on a night out with just 3 more friends, we recommend our Getting Crazy package, which should cover a party of five just fine. Originally valued at $500, this package is a great deal at only $329 when you book online. You and your friends get the same luxury limo treatment and VIP front of line entry, with main room seating and no cover charge. Moreover, you get to enjoy unlimited soda and juice carafes, plus a brand bottle of your choice. The selection includes Skyy Vodka, Seagram's 7 Whiskey, Maestro Dobel Tequila, Johnnie Walker Red, Bacardi Rum, Hendrick's Gin, Freixenet Champagne.
Couples who want to treat a larger circle of friends can consider the Too Crazy deal, which is good for 6 to 10 people, or The Three Horses deal, which can accommodate more than 10 people. The packages come with 2 and 3 brand bottle inclusions, respectively, plus unlimited soda and juice carafes. These are the perfect packages for a romantic celebration you are sure to remember for a long time.
Delightful Menu Options
Where there is a party, there's sure to be great food, and Las Vegas never has a shortage of the best grub. From beer, nachos, sushi, and canapés to steaks and other fine dining entrees, there is definitely something for anyone's appetite.
Restaurants and dining establishments all throughout Las Vegas offer different kinds of cuisine, from all-American fare to Japanese, Italian, Indian, Mediterranean, Chinese and much more. Hotels also usually offer all-you-can-eat buffets, which are overwhelming and virtually complete in their choices of appetizers, salads, meats, seafood, pasta, and desserts.
Clubs like Crazy Horse 3 come up with appropriate food spreads to go with our party packages, so you don't have to worry about it. We can also come up with custom dishes for any special preferences or diet considerations you may have, but we take pride in our menu that specializes in delicious, freshly prepared sushi and bar chow, which makes for the perfect party food.
Our "oral treats" include luxurious Japanese fusion options comprising salads, sushi, nigiri, and other specialty rolls, as well as bar favorites like fries, onion rings, chicken fingers, calamari, jalapeno poppers, mozzarella sticks, breaded mushrooms, egg rolls, sandwiches, burgers, and different flavors of pizza—you name it, we've got it. Aside from the food, you can also keep your mouth busy with any one of our premium international cigars or flavorful hookahs.
Hunting for Luxuries in Las Vegas
Las Vegas is definitely all about glitz, glamor, and luxury. People always want to look their best and feel like a million bucks in Las Vegas, and understandably so because with all the dough rolling in and changing hands, you can almost smell money in the air! That's why on your anniversary celebration, it is definitely a great place to spoil yourselves with some splurging. It's also your perfect chance to buy something exquisite for your partner.
Almost every luxury and designer brand in the world that you might desire can be found in Las Vegas, and you can buy almost any luxury item you can think of—jewelry, watches, dresses, suits, shoes, gowns, and even cars. That's why Las Vegas can be considered a haven for those addicted to retail.
Of course, many celebrities and famous people also make Las Vegas their playground and add to the glitter of the place. You can see many of them walking around just like ordinary folks, enjoying a good night out. If you're lucky, you can even chance upon them holding court in their swanky private parties.
You definitely have to have the right look and attitude when going around town in Las Vegas, and it is the place to be for people who know how to look good and feel good. The vibe and energy of the city are just perfect to keep the bond between couples strong, vibrant, and exciting.
Enjoying Las Vegas Night and Day
When you visit Las Vegas with your partner, make sure to explore the city both during the night and day. While the appeal and allure of Las Vegas lie in its nightlife, there is also a different kind of experience that awaits visitors, especially couples looking for other memorable activities.
Landmarks and Landscapes
To begin with, the natural environment of Las Vegas is wonderful to behold. The desert landscape is truly picturesque, as distinctly depicted in many popular movies and television shows. You can drive around and explore the many other areas and communities surrounding the famed Las Vegas Strip.
Of course, there are the famous and Instagram-worthy landmarks along the Strip. These one-of-a-kind structures are usually identified with certain hotels and establishments in the area and serve as a great marketing tool for their eye-catching designs. There's the "Welcome to Fabulous Las Vegas" neon sign, as well as replicas of famous global landmarks like the Eiffel Tower, the Grand Canal in Venice, and even an Egyptian pyramid.
Entertainment
Las Vegas hotels are known for their grandiose water fountain displays, which are lit up at night and move in synchronicity with piped-in music. Clubs and bars also headline many other types of shows throughout the day, including comedy shows, magical performances, and musical acts. There are also sports viewing parties, fireworks displays, and sometimes, even theater plays or stage productions. Of course, you can't go to Las Vegas without trying your luck in a casino.
Spa and Wellness
For some downtime, there are popular spas and wellness facilities throughout Las Vegas, which are perfect for couples looking for a soothing massage or some beauty treatments like mani-pedi or a foot spa. Wellness activities are a great way for couples to enjoy some quiet time with each other.
History and Culture
Not many people know that Las Vegas also has a very strong local cultural scene, with museums such as the Las Vegas Natural History Museum, the Discovery Children's Museum, the Nevada State Museum, and the Old Las Vegas Mormon State Historic Park headlining the city's top cultural destinations. One of the most popular and must-see museums is the Neon Museum, where many of the historical neon signages and billboards from The Strip's golden era during the mid-20th century are kept.
There are also numerous art galleries and cultural events such as the renowned annual Las Vegas Film Festival. The Smith Center for the Performing Arts also showcases Broadway shows and opera, ballet, dance, and music performances all year round. These truly make for ideal dates for couples on their anniversary.
Tips to Make the Most of Your Romantic Weekend in Las Vegas
As with any other trip or vacation, drawing out a plan is a good idea when coming to Las Vegas for your anniversary. While the fun is in the spontaneity of things, you also don't want to ruin your romantic getaway with unpleasant experiences. The kind of stuff that suits the saying "what happens in Vegas, stays in Vegas" are better left for when you were single and having a different kind of fun.
As a couple, romance and nice memories are what matter when you visit Las Vegas, and it takes a little bit of deliberate planning and forward thinking.
Make Reservations
As much as possible, make reservations or purchase tickets beforehand. You can do this easily and efficiently online. Almost all entertainment, leisure, or hospitality establishments these days have some form of online reservation or business. It's so much more convenient to just come to Las Vegas with all your purchases and transactions taken care of—all you need is show up.
Go on a Weekday
Weekends are usually peak days for activities and business in Las Vegas, so if you're on a budget, you might want to consider planning a trip on weekdays. There are great deals being offered by hotels, restaurants, and establishments during these periods. Be sure to check for promotions online.
Dress Appropriately
Take into consideration the weather in Las Vegas so you can choose what clothes to pack. Generally, the weather is warm and dry almost all year round—it rarely rains and the sun shines all throughout. As such, consider cool and comfortable clothing such as those made of cotton. Shirts and shorts are okay for casual walks around town, but if you want to party or have a special night-out, don't hesitate to dress up. Casual suits always look great on guys, and ladies always look like a winner in nice cocktail dresses or gowns—you can never be overdressed in Las Vegas. A caveat for guys is to avoid dressing up in black suit and pants unless of course, you want to be mistaken for a casino employee.
Don't Be a Cheapskate
You might want to plan and stick to a budget. It may be very tempting to spend a lot more than what you had expected when in Las Vegas, with all the attractive shops and exciting activities to experience. Nevertheless, you don't want to go home broke, or worse, in debt. Make sure to bring enough cash and plastic to make your stay in Las Vegas smooth and enjoyable.
Fall in Love All over Again in Las Vegas
There is definitely room for romance in Las Vegas. Beyond its bright lights, pulsating nightclubs, sexy dancers—and quickie wedding chapels—there are opportunities to share intimate moments, special memories and delightful conversations with your loved one.
Las Vegas is a great choice for couples on Valentine's Day or their anniversary getaway, just like a second honeymoon. It's not too far away but feels like a totally different world in itself. The place doesn't ever sleep, and there is always something to see or something to do in the city. Be sure to put Las Vegas on your list of must-see cities very soon!